It is our pleasure to support community organizations that work to make life in Canada better for everyone. This year we have chosen to support the following community organizations.

---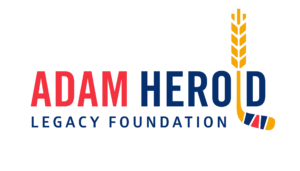 The Adam Herold Legacy Foundation
The Adam Herold Legacy Foundation was established to honour Adam Herold, the youngest hockey player killed in the Humboldt bus crash. The Foundation believes in providing educational and training opportunities to actively develop today's youth to create tomorrow's leaders. They empower youth to develop their leadership skills and create positive change in their community. They encourage participants to give back to their communities through volunteer activities of their choice. The Foundation's goal is simple – to nurture and support community-minded youth through development programming and hockey to become leaders in their community, just like Adam.

The Humboldt & District Food Bank Inc. & The Sunshine Coast Food Bank
Food Banks are non-profit, charitable groups that distribute food to those who have difficulty purchasing enough food to avoid hunger.
West Coast Pet Project & K9 Advocates of Manitoba
West Coast Pet Project is a non-profit rescue organization dedicated to rescuing, rehabilitating, and rehoming dogs from high kill shelters on the west coast. K9 Advocates of Manitoba takes on the ceaseless problem of dog overpopulation, abuse and neglect in rural areas. The work involves long distance travel in often severe weather conditions.